Client
Nissan North America (NNA)
Role
• 
Usability testing                                                                                                               
• 
Journey mapping
•​​​​​​​ 
Collaborate with developers, technical writers,                                            
• 
Create production-level designs (UI)
product owners, business analysts, QA, OEM clients,
internal marketing partners, and other key stakeholders
Nissan's connected vehicle services (NissanConnect, and Infiniti InTouch) were not up-to-date with the current telematics capabilities. The services were designed in a way that only made sense to engineers, not an average car owner. Our team worked with NNA to update their existing web portal, and mobile apps (including wearable devices), for both US and Canada.
My role involved facilitating and designing the user experience during production stage of the mobile apps. I worked closely with our team of designers, product manager/owner, business analyst, onsite and offshore developers, marketing partners, and our client to design an easy-to-use, best in class, mobile experience for Nissan customers.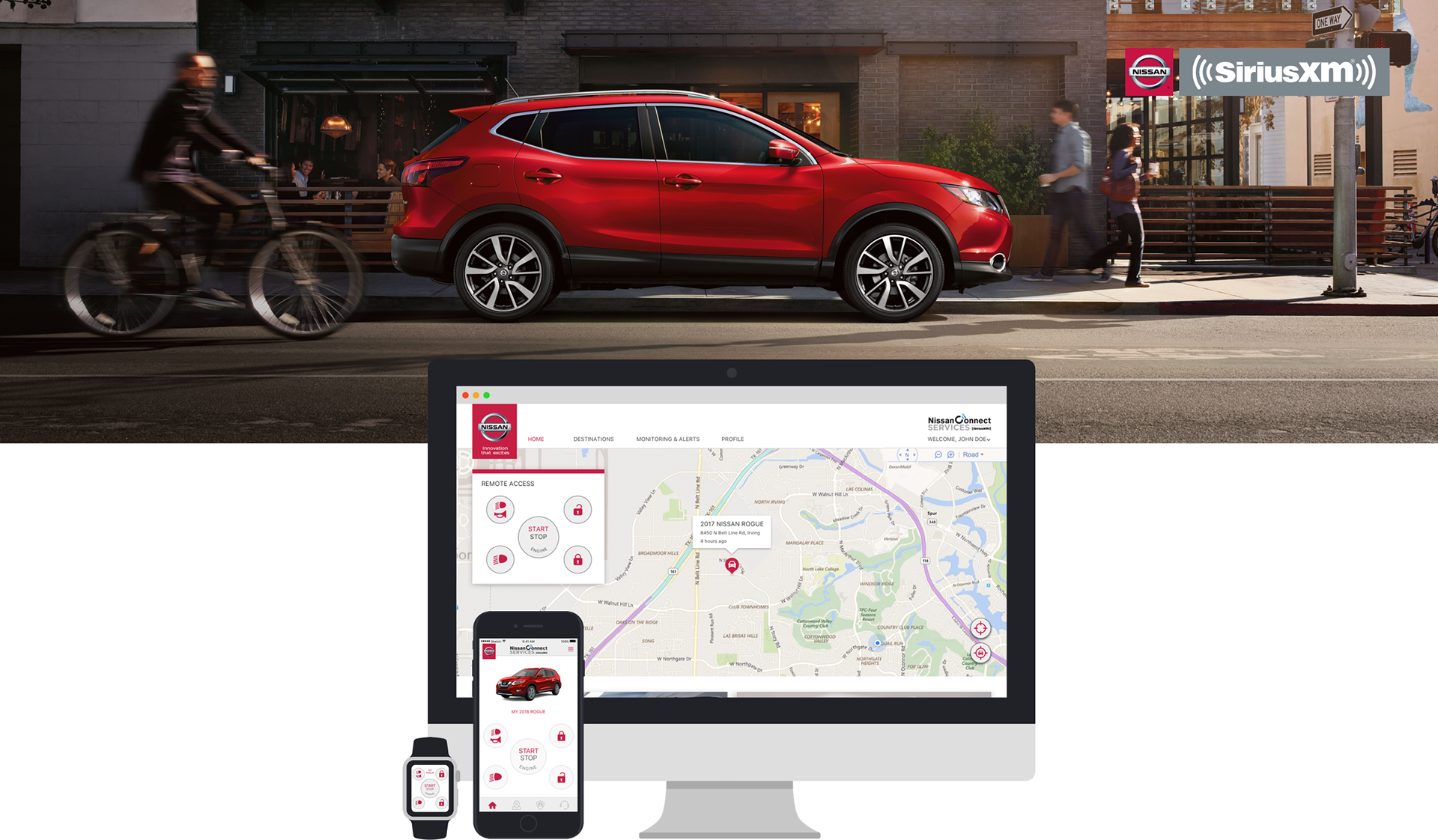 The Challenge & Our Solution
Nissan's original app was very outdated, hard to use, and had several design related, as well as, functionality related issues. Nissan asked us to improve several core features of the app for their upcoming line of MY18 vehicles, while also creating a system that will support their legacy vehicles.
One way we tackled the functionality issues is by mapping out the entire end-to-end journey for the user. This allowed everyone to quickly get a high-level understanding of the user interaction without focusing on the details.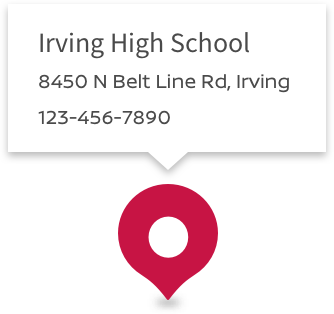 One of the core features we improved has to do with how a user creates an alert (Boundary, Curfew, Speed, Valet). I worked with our team to break down how a user creates Boundary alerts. The step-by-step solution allowed for a guided experience where the user can learn the functionality with a smooth learning curve and a low cognitive load.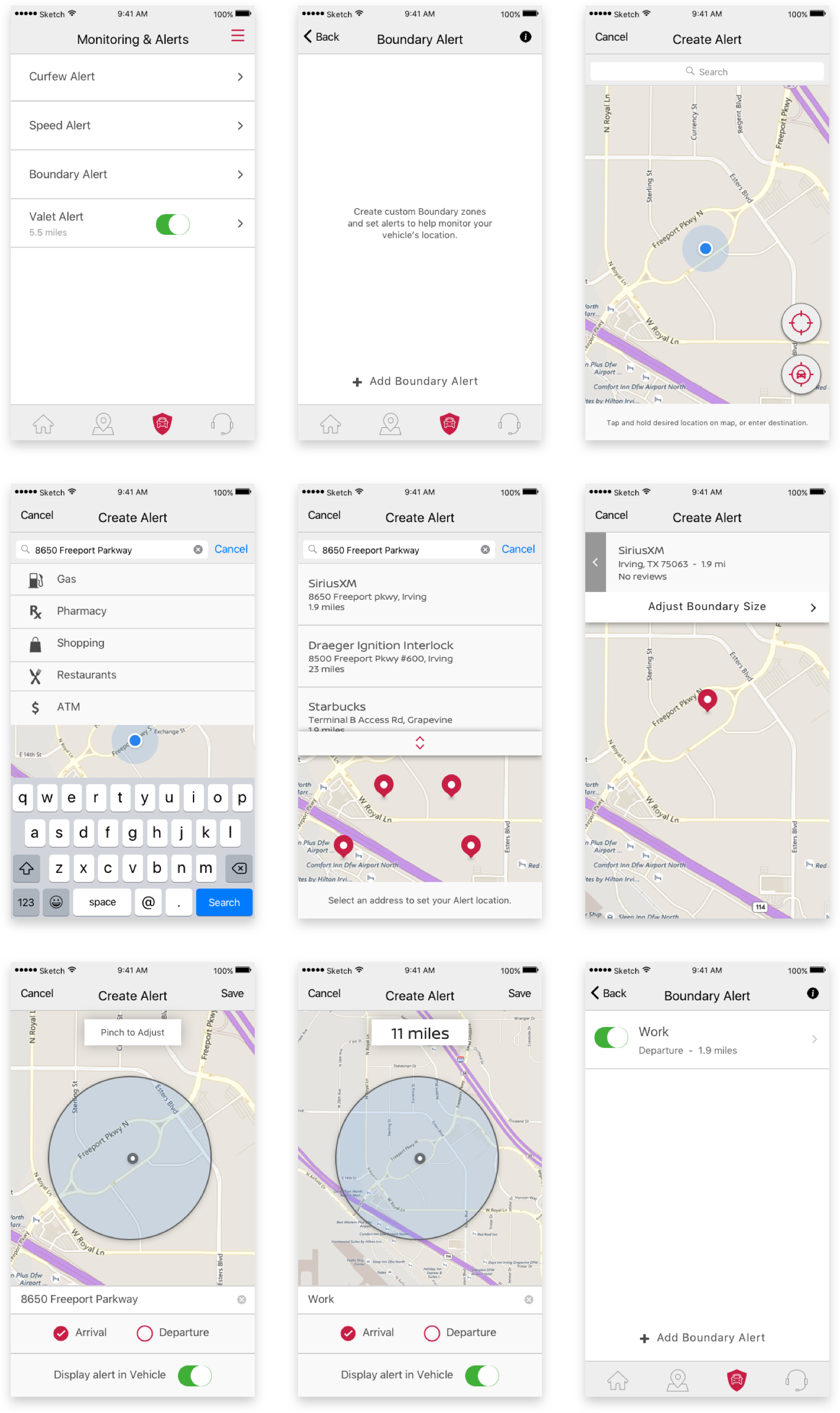 Empowering Vehicle Owners

We created a design system that would prioritize the driver and enhance vehicle ownership above everything else. We designed the app experience around the end-user to make sure that the app navigation is effortless, and executing tasks are simple.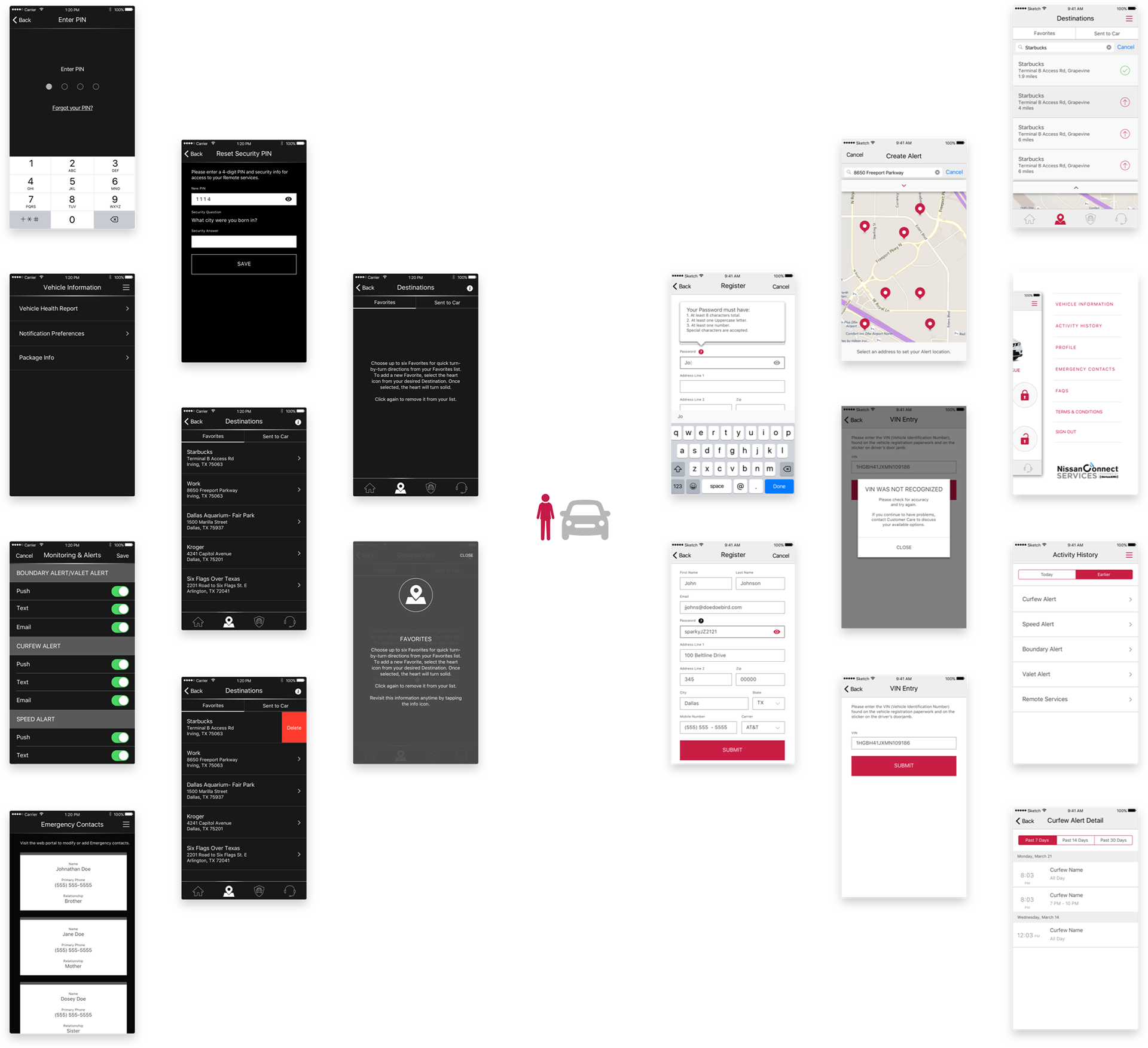 I worked with our research team to conduct a rapid, guerrilla usability testing to understand what impression our vehicle features might have on our users. I designed the study to start with high-level questions, then I try to focus on a specific feature (Remote Valet Alert) to determine our next steps.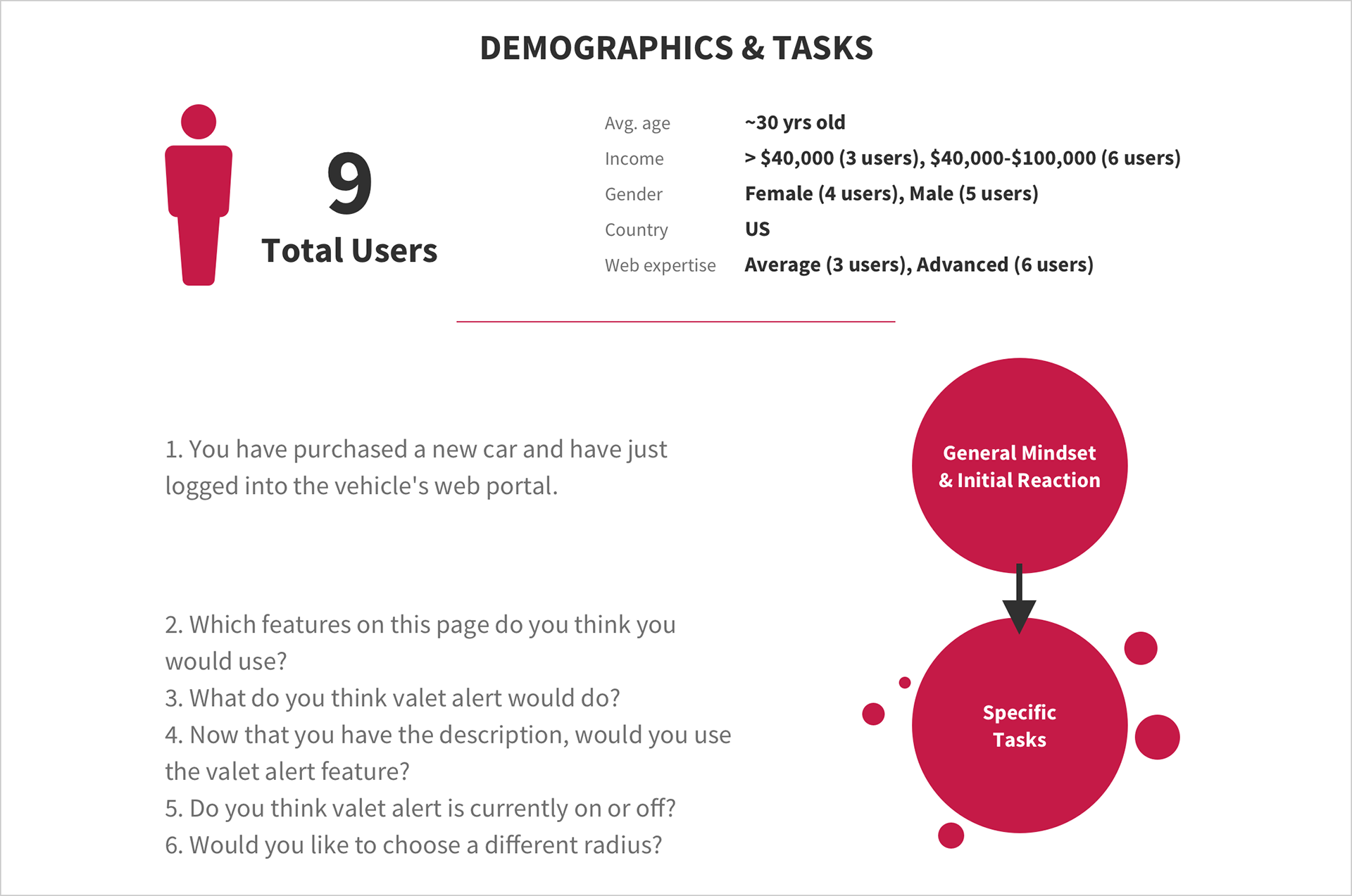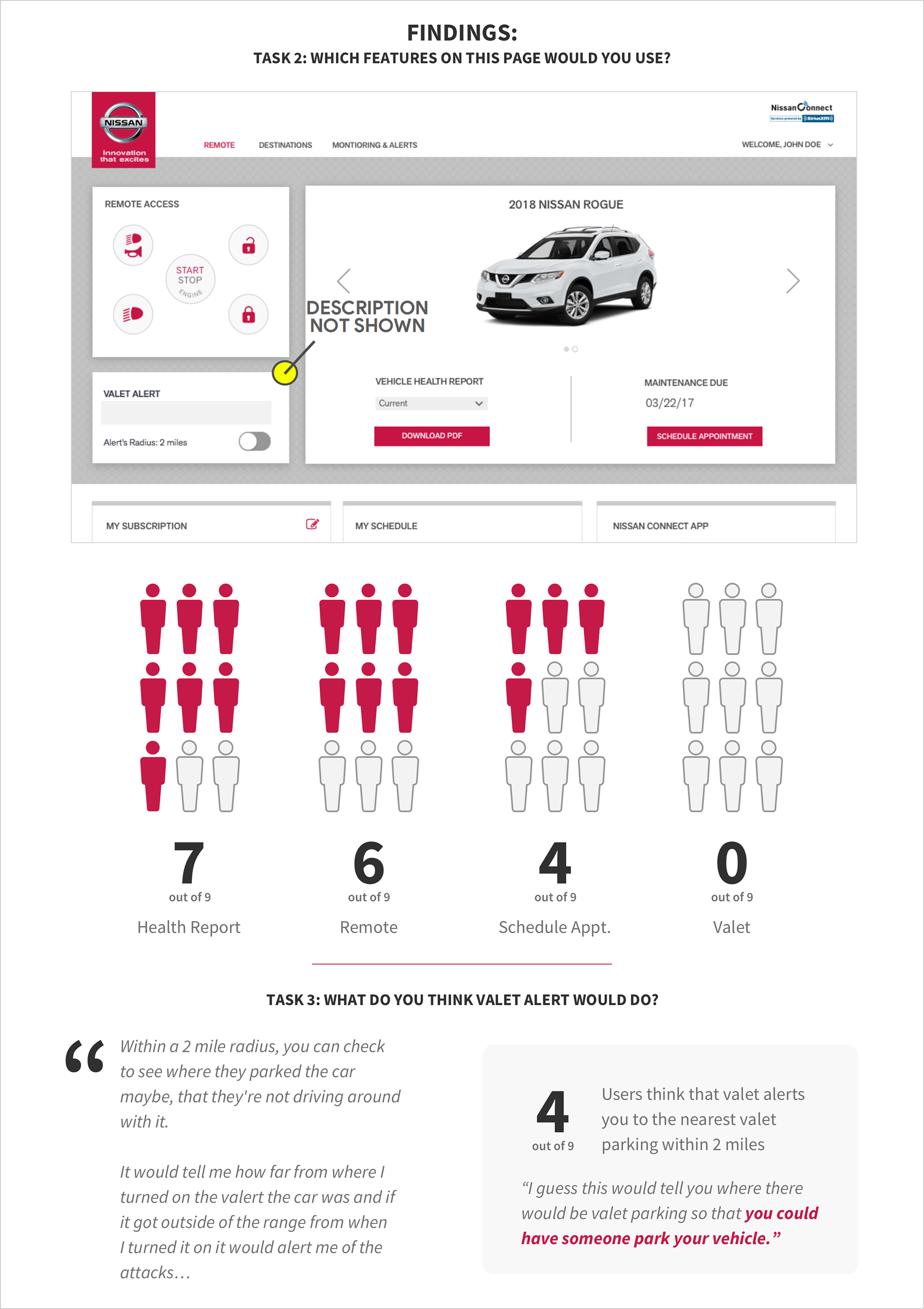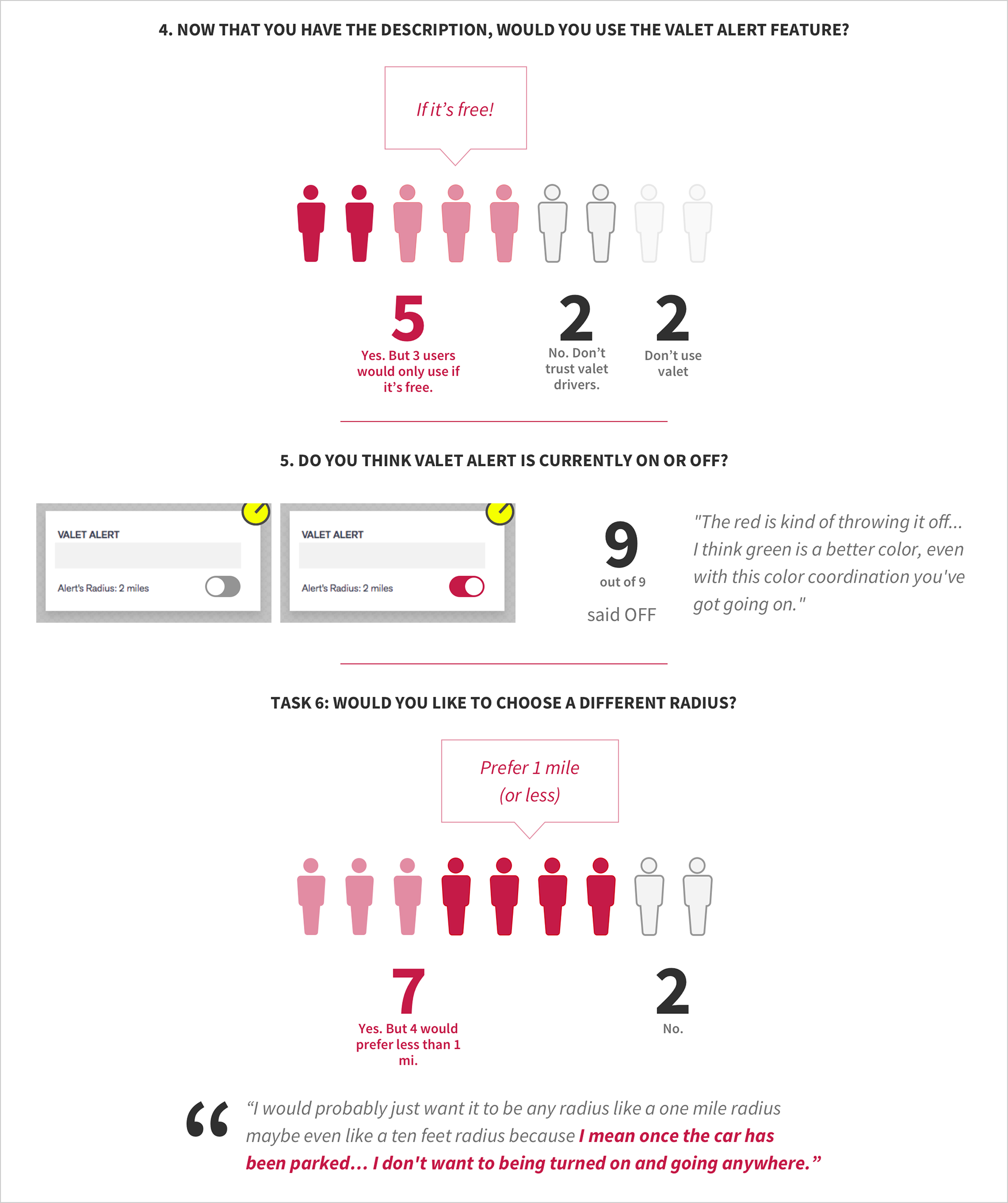 One of the lessons that I've learned while working on the Nissan account is that the design process can often be just as important as the final product. I've proposed an update to our process which is leverages Sprint Zero to reduce changes later in the dev sprints. After talking to various members across our departments, one common issues we all wanted to solve for was last minute changes, where we have no choice but to "design on the fly". We wanted to use Sprint Zero to collaborate across team members with our OEM clients to define the problems, access opportunities, define MVP and move forward together.

Managing Sketch files were also an issues. Our designers each had their own version of Sketch files, and were syncing the designs to InVision at the same time. This caused issues with version control, organization, consistency, and created a lot of confusion for developers, marketing team, product managers, etc. I worked with the team to propose a system where we have a master Sketch file, a designer who is responsible for maintaining that file, as well as syncing the necessary screens/flow to InVision. Another designer would then reference that master file in order to work on additional tasks, once completed, the new artboards would be copied to the master files on a new page. This updated process allowed us to work more efficiently with everyone, and the external team members were all on the same page with the latest designs.