CLIENT
Fiat Chrysler Automobiles (FCA)
ROLE
• 
Facilitate ideation sessions (Co-Creation)                                                       
• 
Usability testing

• 
Educate internal teams about design thinking                                             
• 
Journey mapping

• 
Collaborate with developers, technical writers,                                          
• 
Create production-level designs (UI)
product owners, business analysts, QA, OEM clients,
internal marketing partners, and other key stakeholders
The SiriusXM Guardian Program is the first engagement that is not white labeled for an OEM (Original Equipment Manufacturer or simply the car maker), but rather works as a standalone suite of branded services within FCA's Uconnect Telematics offering.
My main role involved working on the Guardian Web Portal, Enrollment Portal, Subscription Flow, conducting user test, as well as designing the initial Remote and Vehicle Health skills for Amazon Alexa.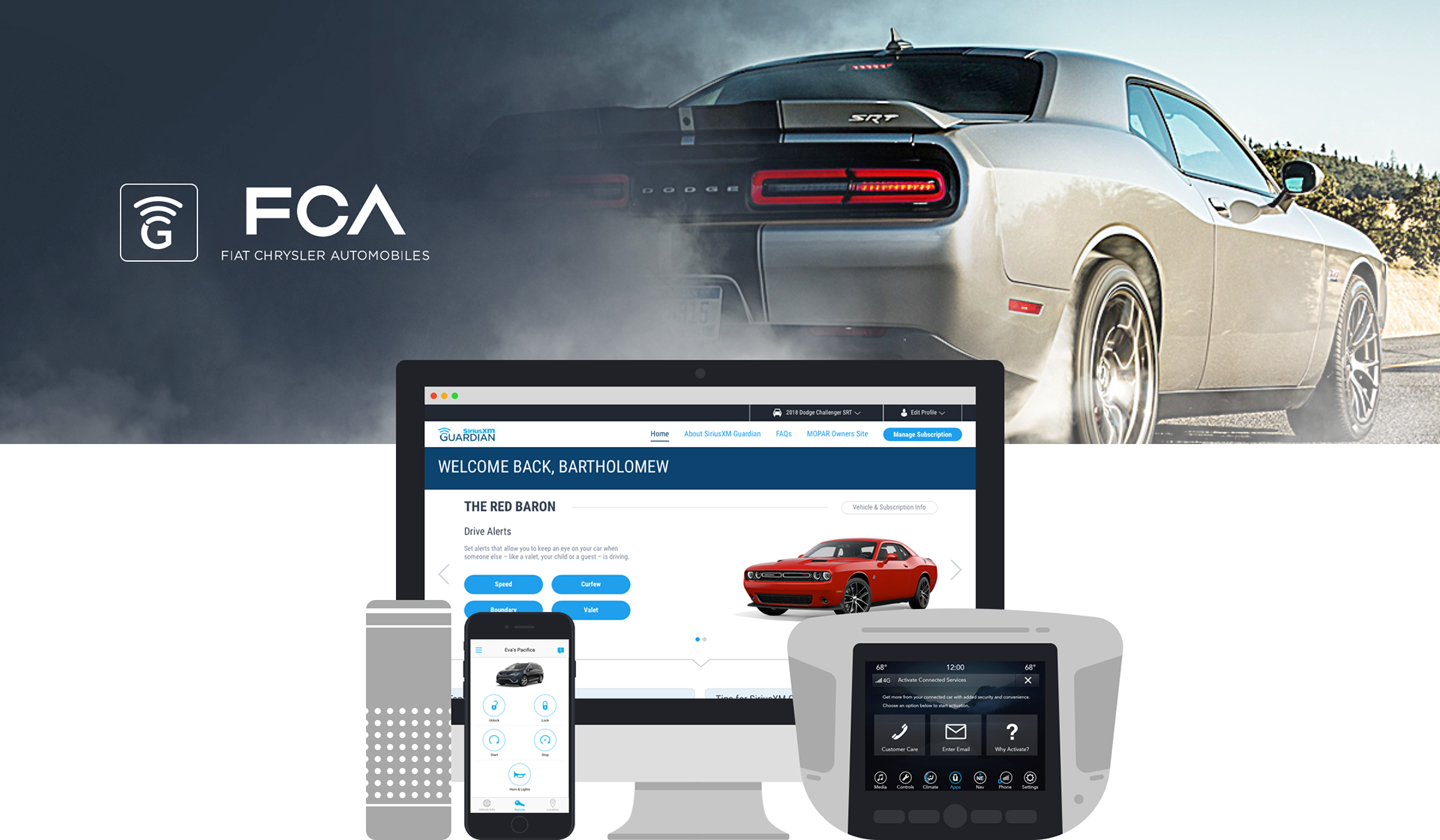 CREATING AN END-T0-END SERVICE
SiriusXM Guardian is responsible for the entire acquisition process that starts at the head unit and ends in the web portal. It's important to know that the first step in discovering what SXM Guardian is, and learning about its connected vehicle services happen during the conversation that takes place between the customer and the dealer. This is reinforced in the vehicle's head unit via the In-Vehicle App (IVA) where the customer can learn more and enroll in trial membership.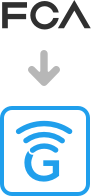 The key strategy for the enrollment process, developed by the UX team, allows for customer retention after the initial free trial by allowing the user to accept an offer to extend their subscription. Additionally, the user can also learn about the mobile app and take advantage of it by downloading it from the App Store, or from Google Play.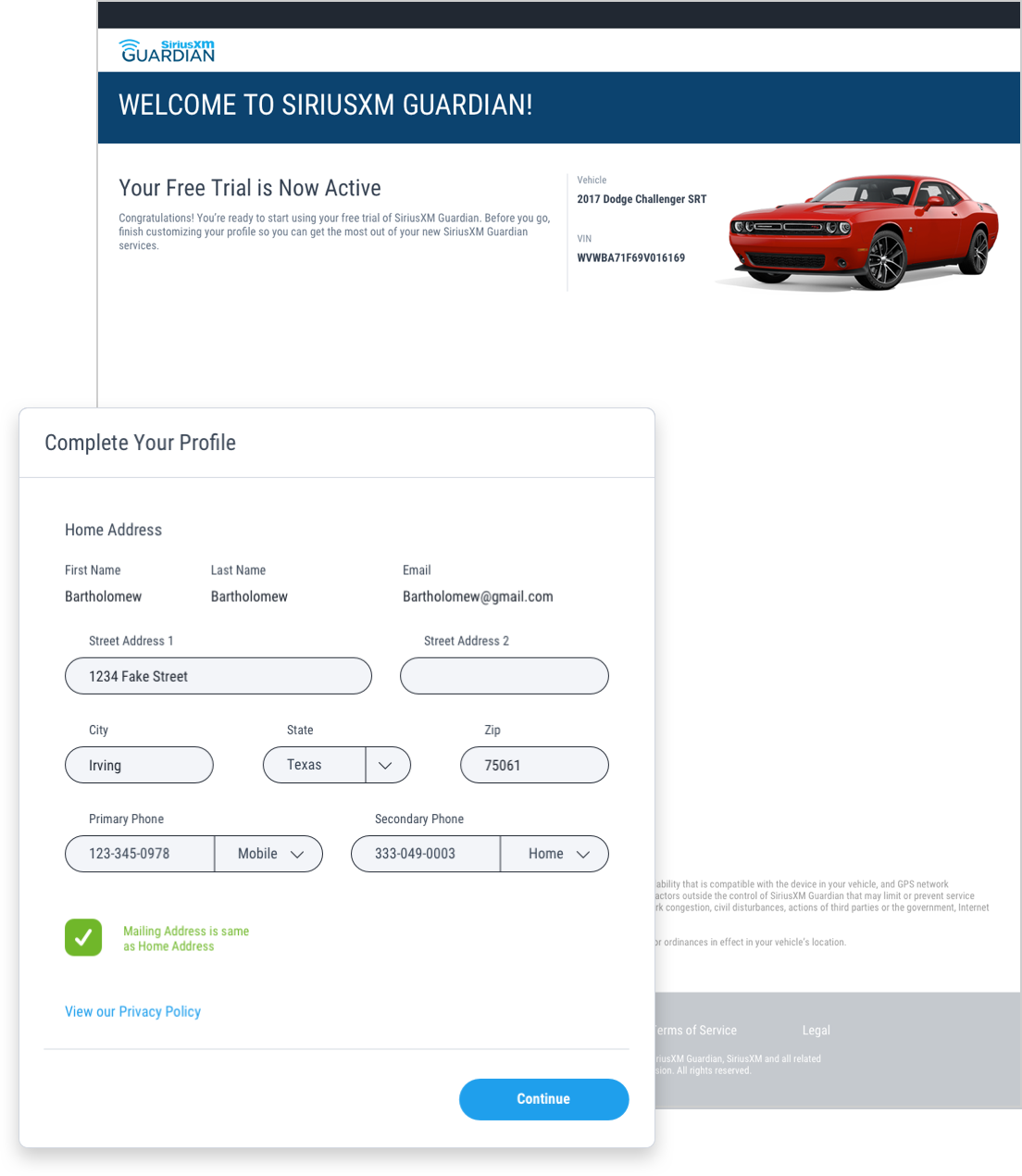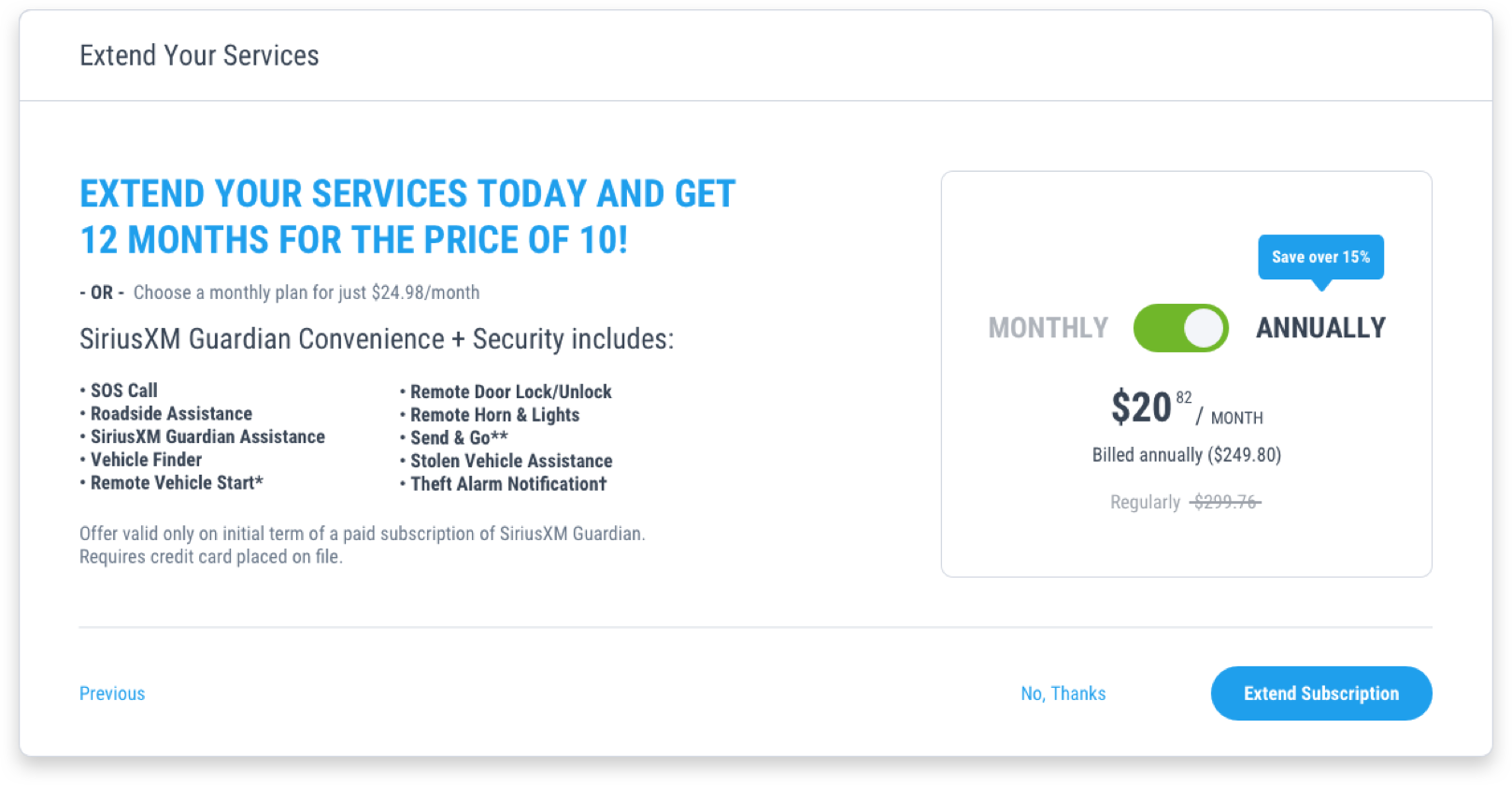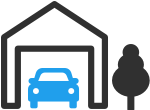 Drive Alerts (MY 18 Vehicles)

I worked with the team to bring additional value to the web portal via benefit-focused content. 
We designed the portal to make sure that the Drive Alert features are straight-forward to use. The goal here is to quickly set up alerts so the user can monitor if the driver is speeding, using the vehicle when not allowed, entering or exiting specific areas, or driving outside the valet radius. The web portal can also be used to edit user profile, and manage subscription packages.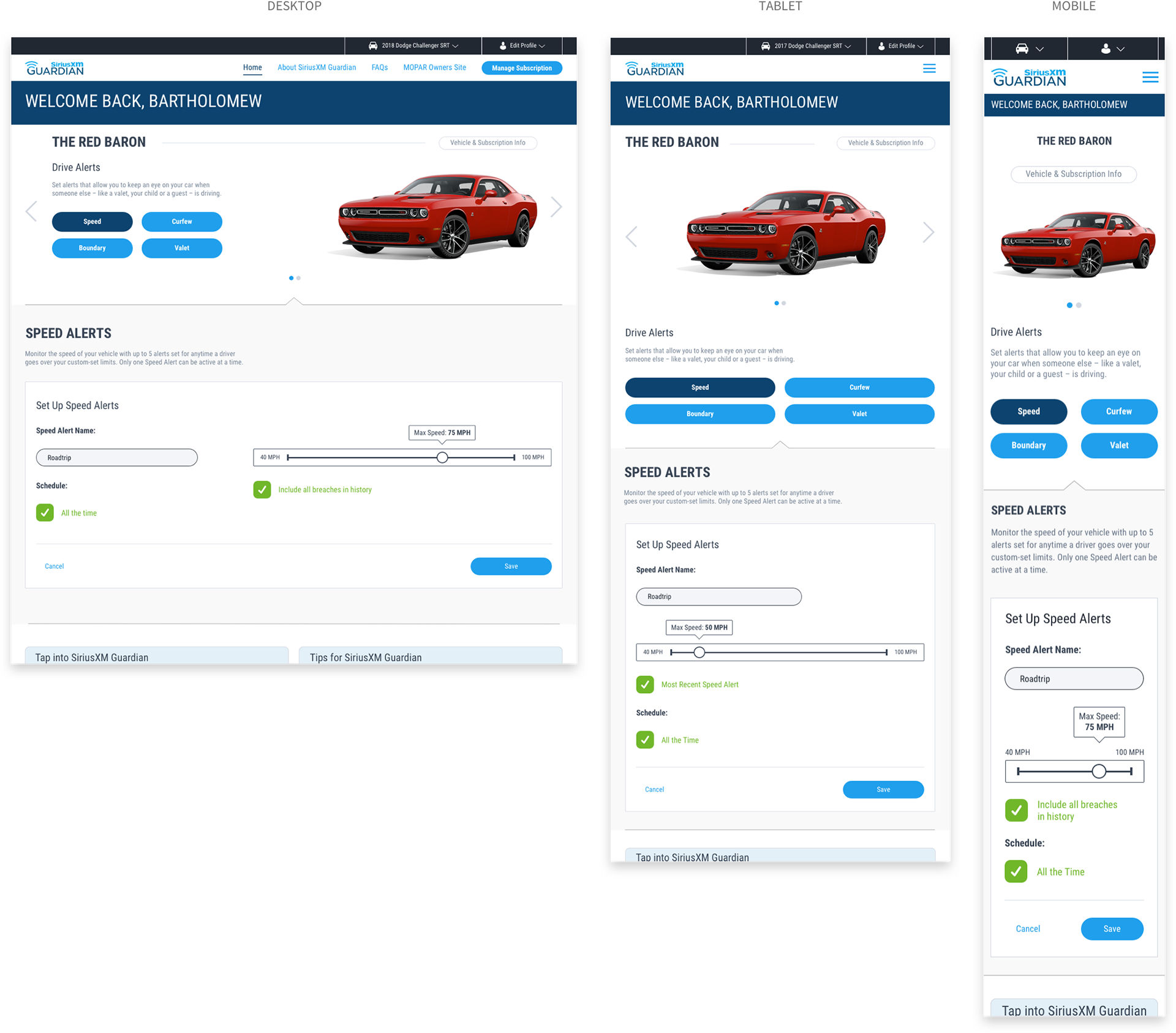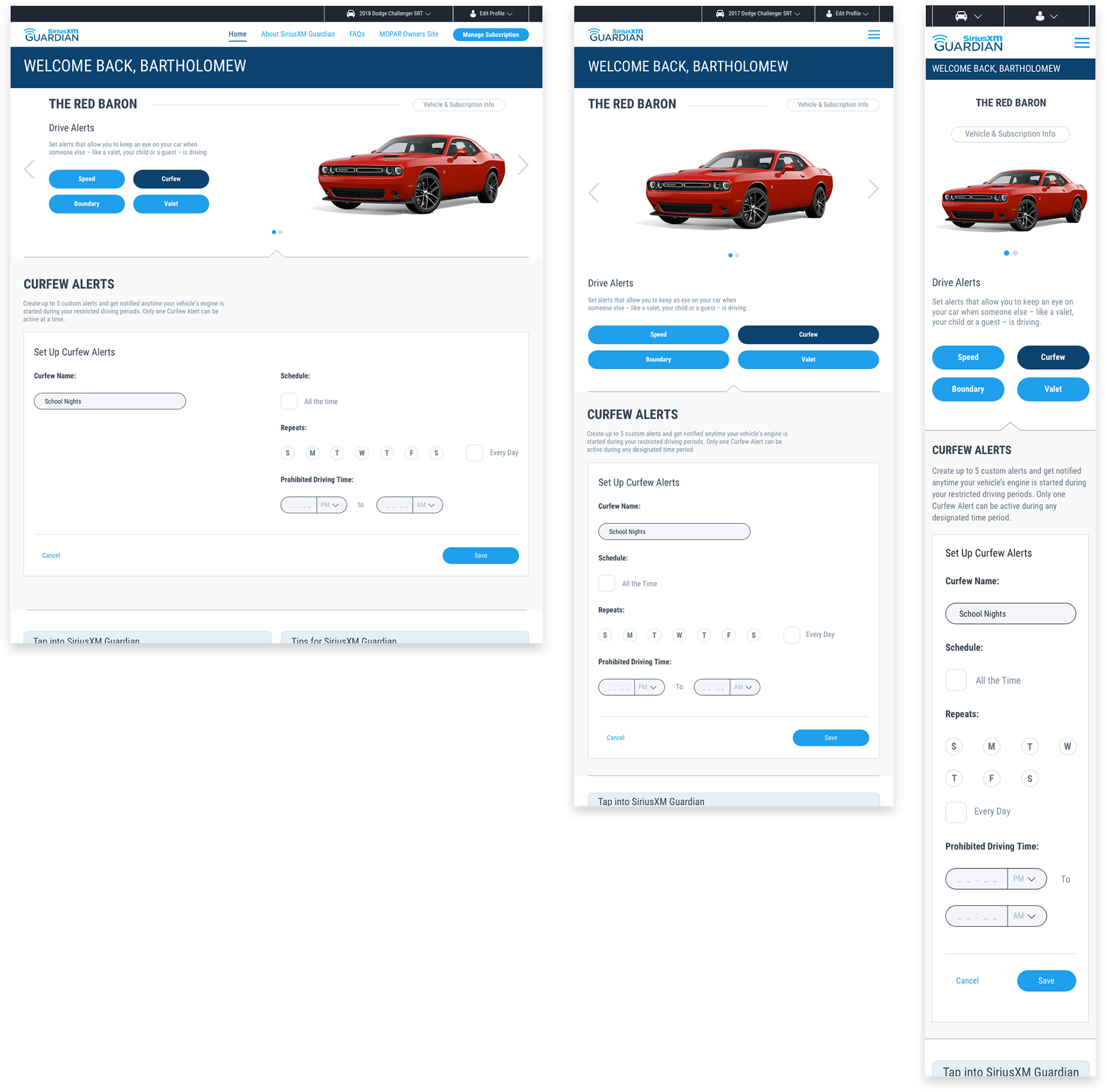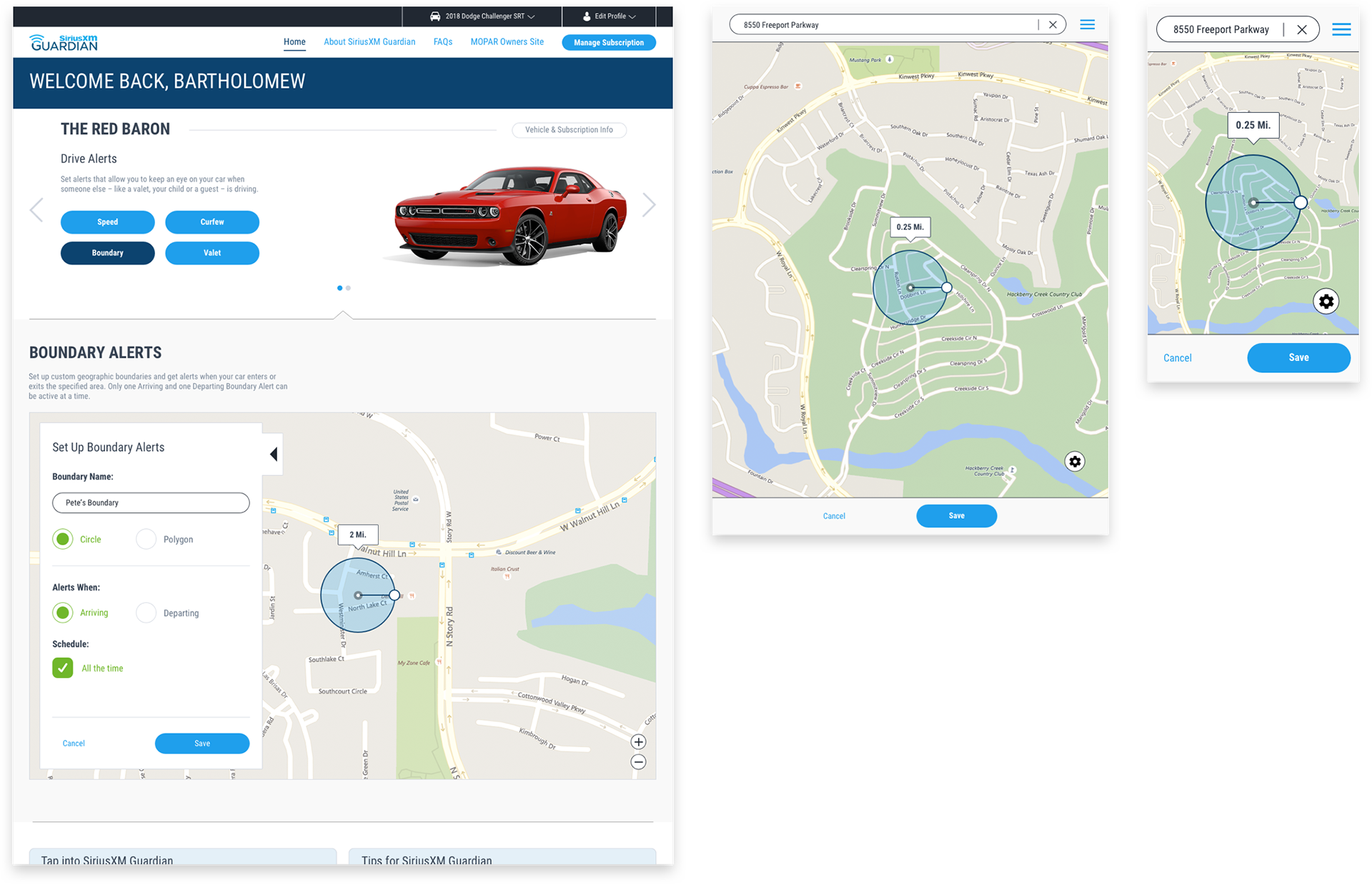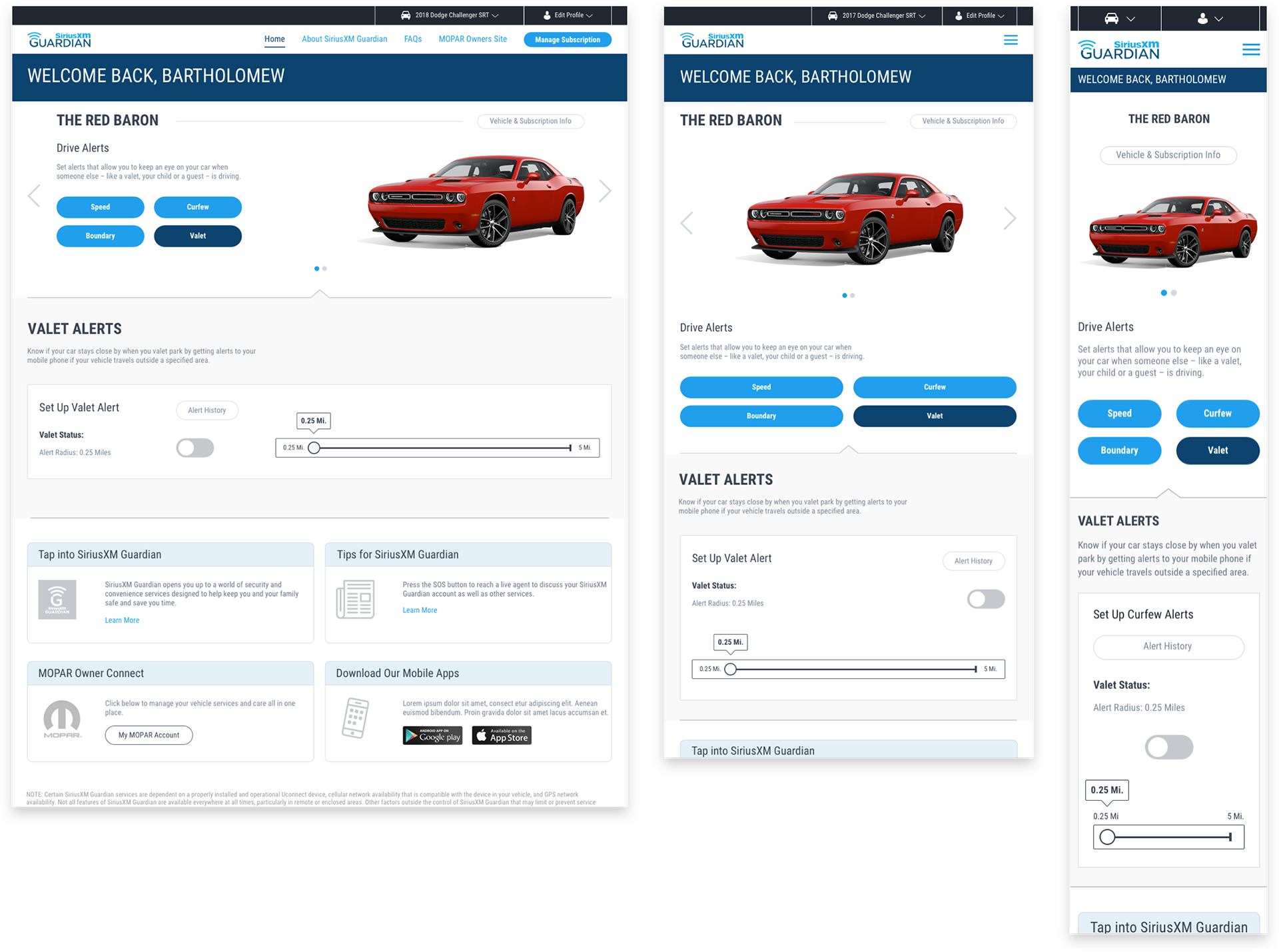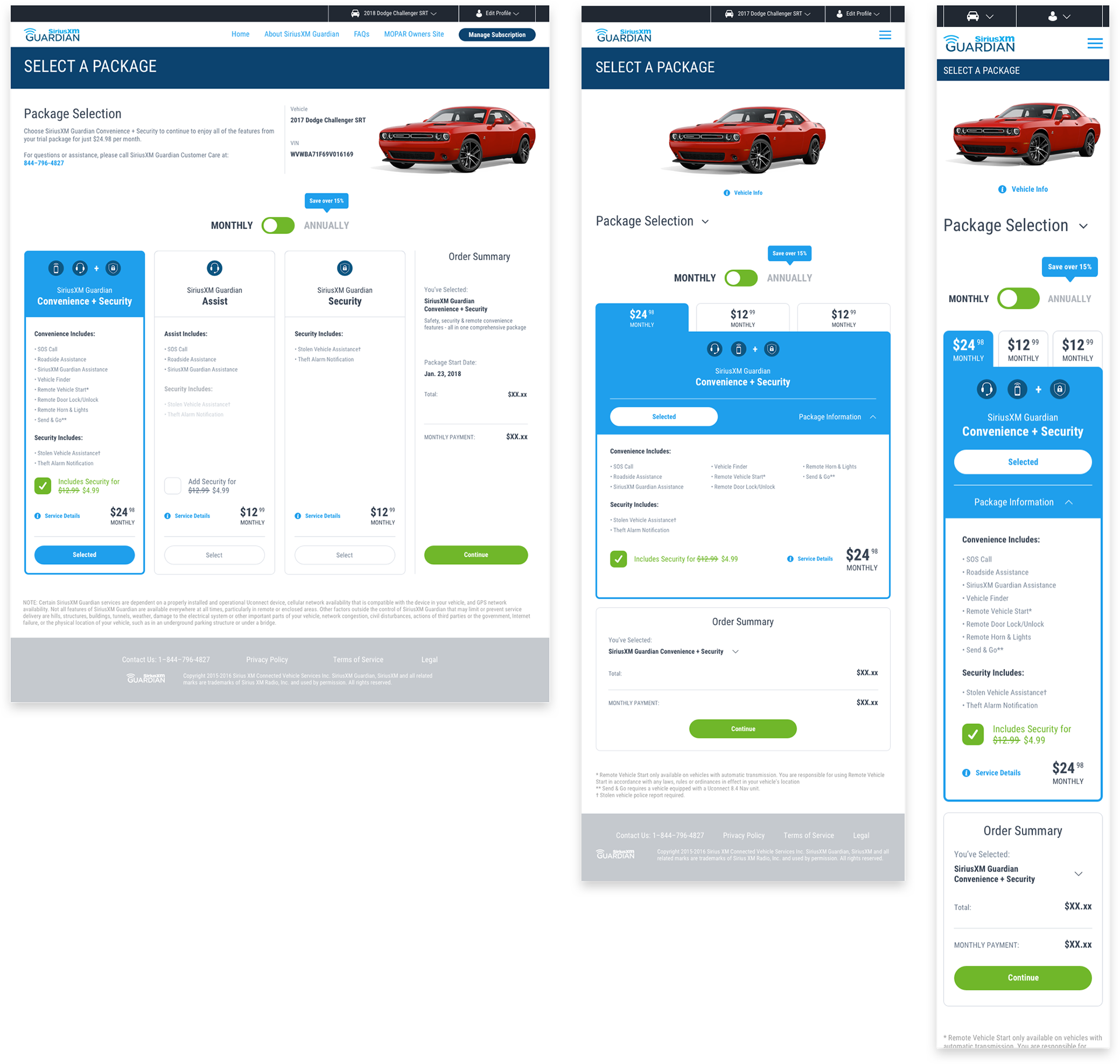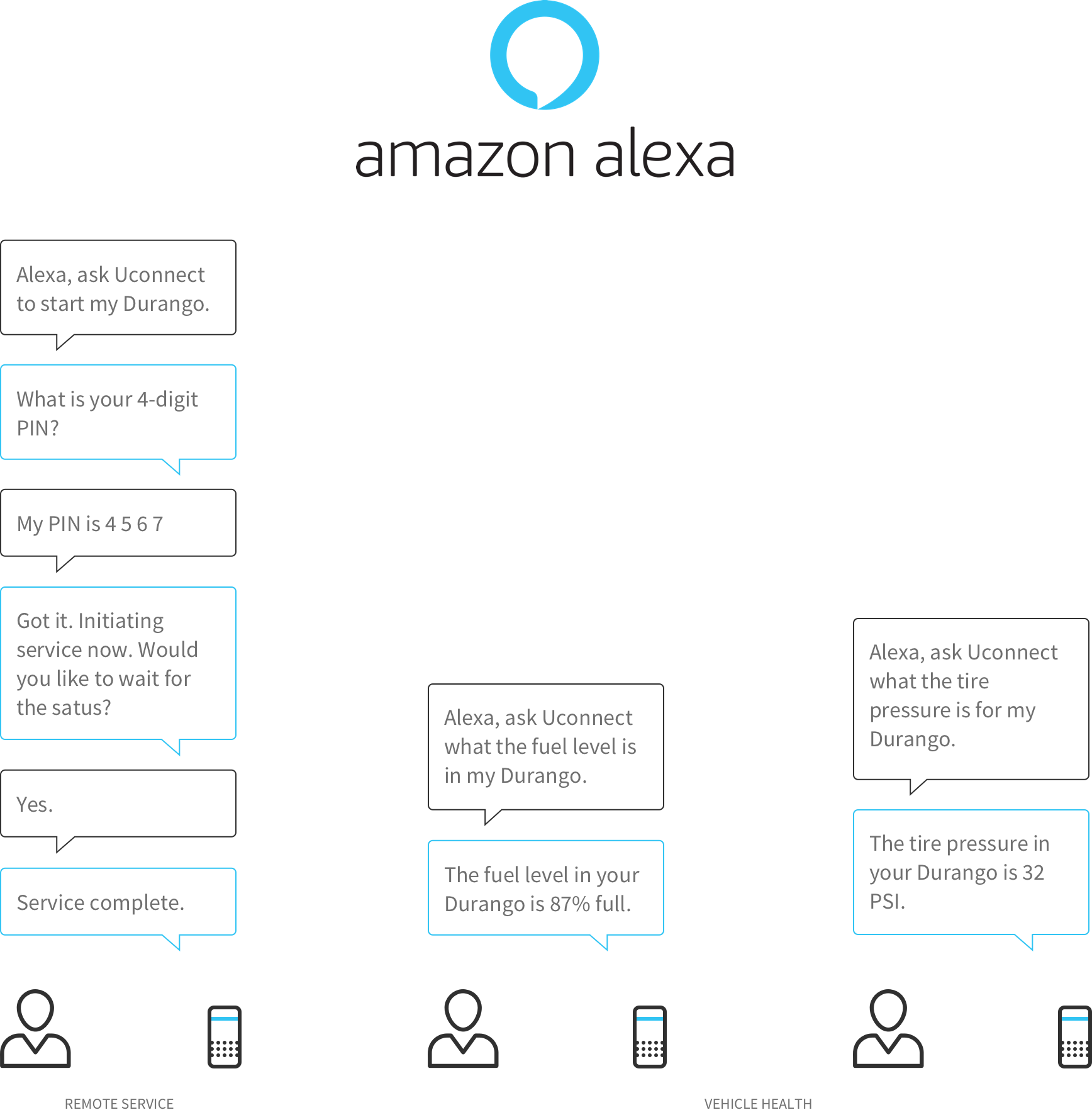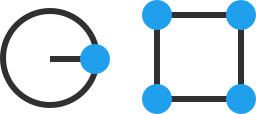 In order to get a better understanding of how to design the polygon feature, I set up a test in usertesting.com to learn how a customer might use this to set up a boundary. This test enabled us to create a simple polygon design with initial four sides, which can be adjusted to maximum of eight sides for more complex areas.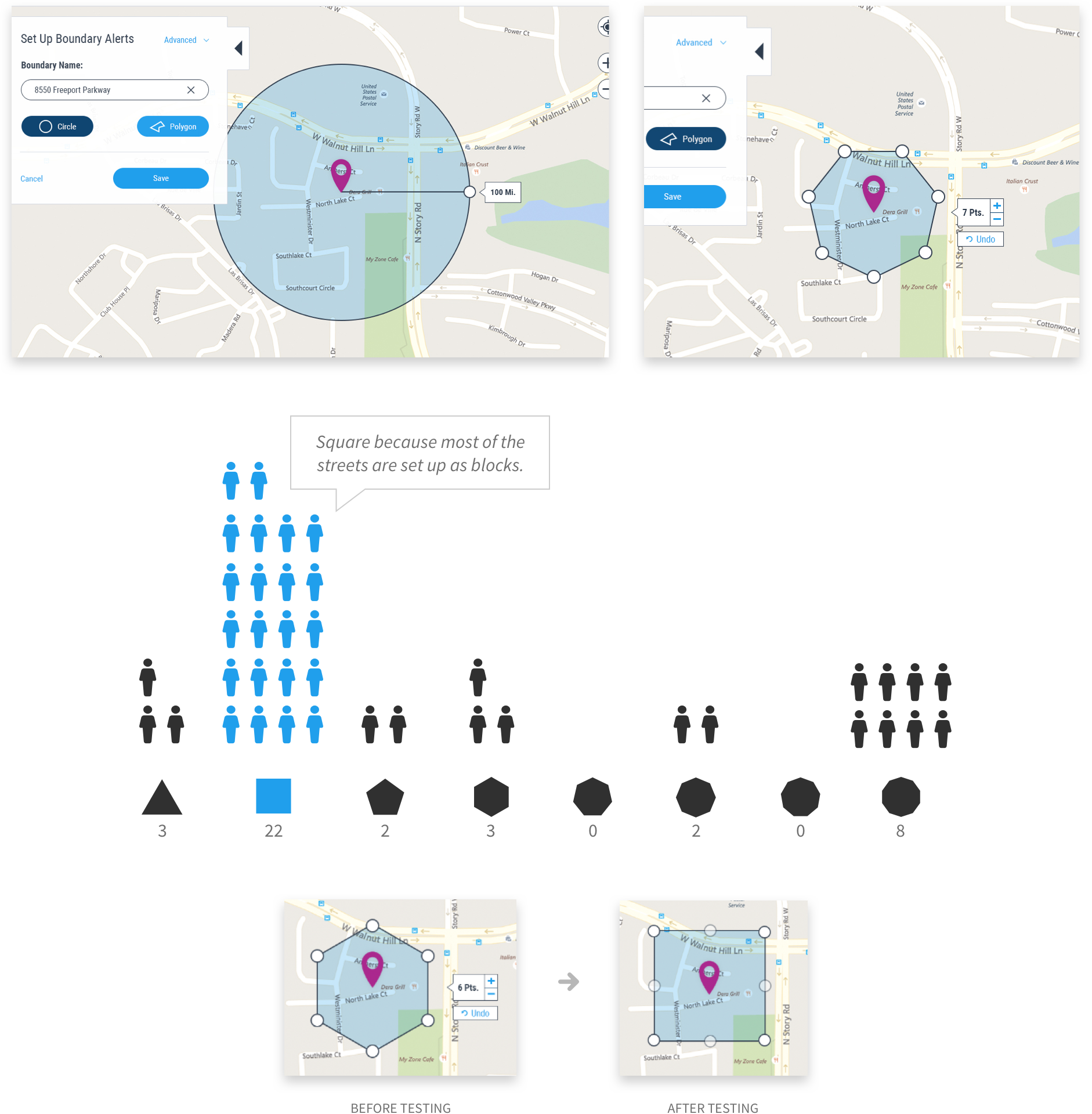 THE UX OF UX: WORKING TOGETHER
Initially, the UX team was viewed as disrupters (by Dev, Product, Client, Marketing, etc.) because we questioned how and why decisions could be made months in advance and without any user input. I facilitated whiteboarding sessions to help improve team relationship by allowing everyone to understand what the role of UX is, and how it is beneficial to the end user.