Client     
Nissan
Role
UX Design
Nissan's Connected vehicle services (NissanConnect, and Infiniti InTouch) were in a need of an update for their Model Year 18 (MY18), and legacy vehicles. This included building responsive web-portals, mobile apps, and watch apps for both US and Canada.
My role involved facilitating the production stage of the mobile apps. I worked closely with our team of designers, product manager, business analyst, onsite and offshore developers, marketing partners, and our client to design an easy-to-use mobile experience for Nissan customers.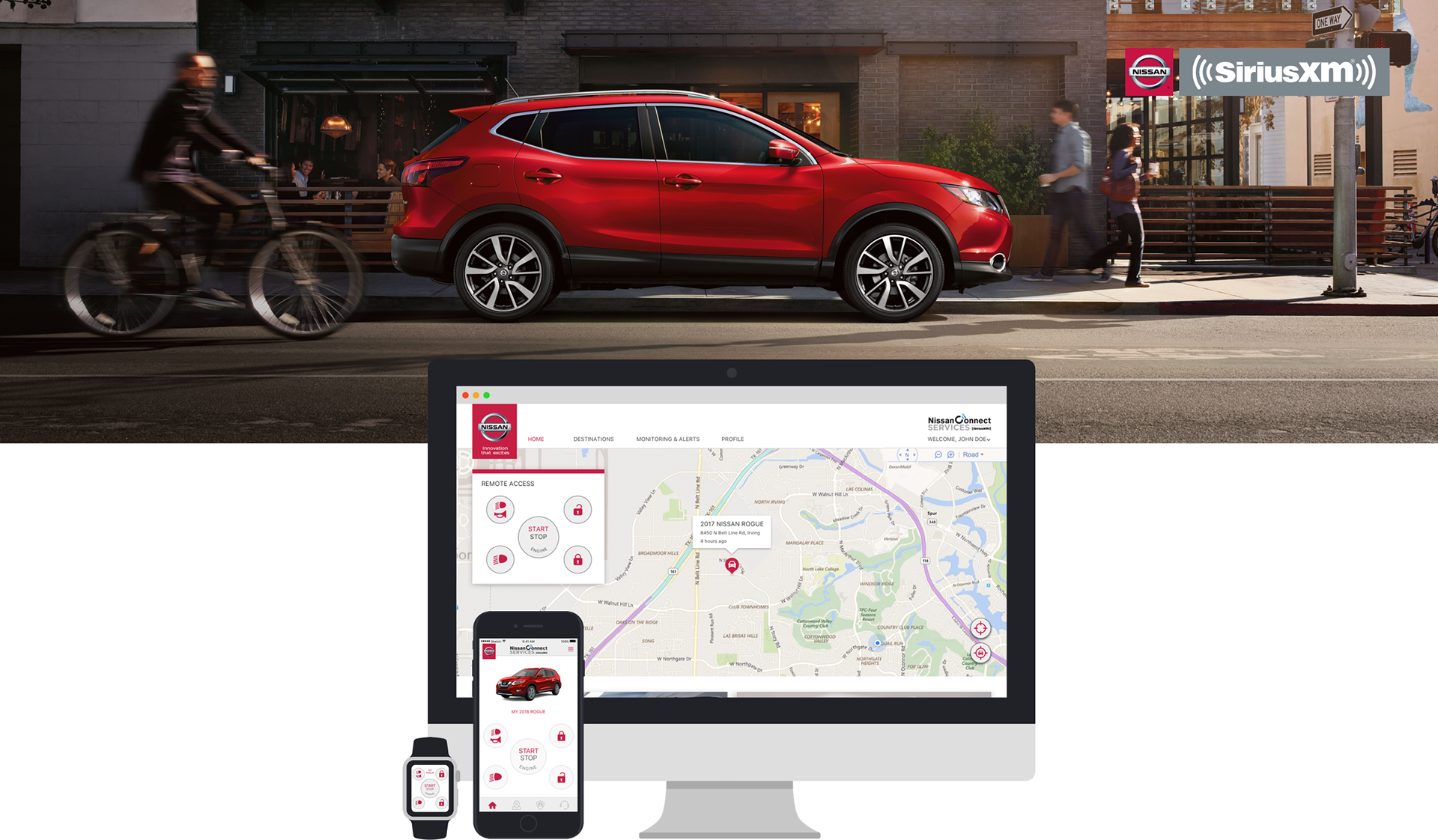 The Challenge & Our Solution
Nissan's original app was very outdated, hard to use, and had several design related, as well as, functionality related issues. Nissan asked us to improve several core features of the app for their upcoming line of MY18 vehicles, while also creating a system that will support their legacy vehicles.
To deal with the functionality issues of the original Nissan app, we started off by mapping out the entire end-to-end journey for the user. This allowed everyone to quickly get a high-level understanding of the user interaction without focusing on the details.
By creating low-fidelity prototype, our team was able to validate hypothesis and create user-centric design within the tight deadline.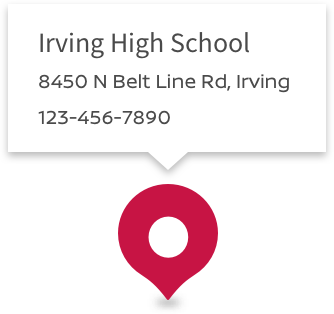 Boundary Alert
 One of the core features we improved deals with how a user creates alerts. I worked with our team to break down how a user creates Boundary alerts. The step-by-step solution allowed for a guided experience where the user can learn the functionality with a smooth learning curve and a low cognitive load.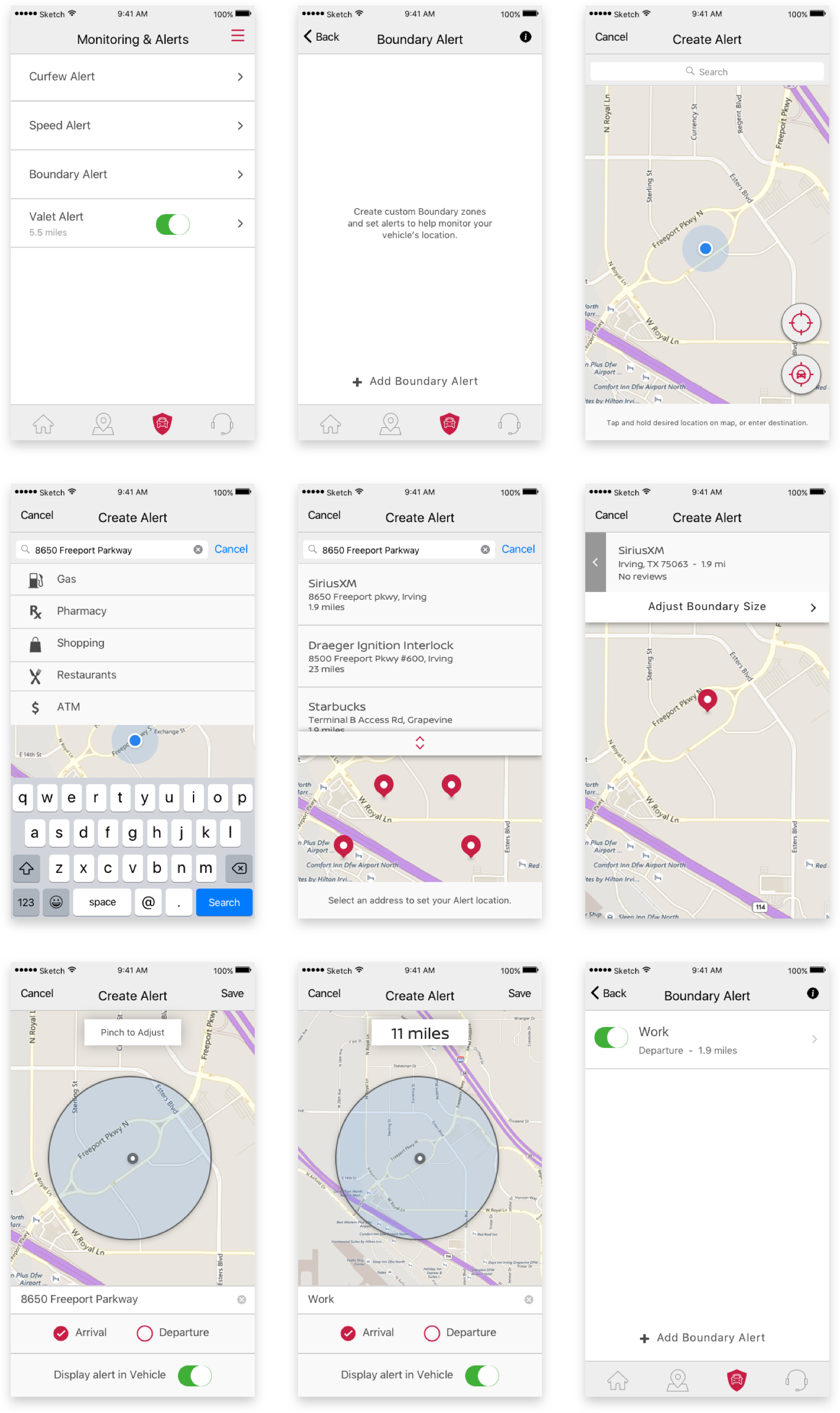 Empowering Vehicle Owners
We created a design system that would prioritize the driver and enhance vehicle ownership above everything else. We designed the app experience around the end-user to make sure that the app navigation is effortless, and executing tasks are simple.